(NOTE: This is an over 18s event)
I hope all that 90's teen slang and excessive punctuation got you slightly excited, so that when the meaning of the sentence settled in, your excitement box was sufficiently warmed up that it didn't explode…with excitement probably. If not, you might have died! One hopes you're still reading…and if you are, one also hopes that you'll be able to show up for Dublin GameCraft 3 this May the 18th! That's a Saturday so I won't hear any excuses!
You probably know the drill by now, but just in case, this will be a twelve hour game jam event. For any who don't know, in a game jam, you create a small game in a limited amount of time, either on your own or as a team. You can use whatever platform/tools/ gamedev voodoo you like, and it will be held in a place called Engine Yard In Barrow Street, Dublin 2 (Map). Show up before 9am to get yourself set up, and at 9am on the dot, we'll announce the theme, followed by an explosive outpouring of creative energies for a solid twelve hours! Afterwards, our panel of specially trained minion judges will poke at your game for a few hours, and then declare themselves winners! This of course is not the desired outcome, so we'll get them to pick the best games to receive a few prizes instead. During this time, it's important that you be merry, drink some beers, and network with your fellow game devs.
TICKETS
Why are we charging for Dublin GameCraft?
This allows us to try and minimize the number of people ordering tickets and not turning up or turning up without ordering tickets. Essentially we can run a smoother event. The money collected via the tickets will go towards pizza in the evening.
If you cannot see the ticket page below, please purchase your ticket(s) via https://tito.io/gamecraft/dublin-gamecraft-3.
Gold
Silver
Indie
Prizes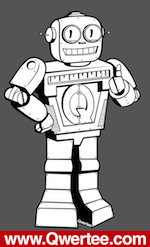 Thanks